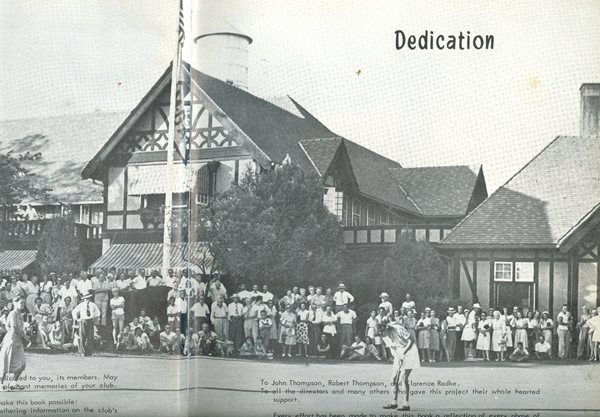 In 1998, St. Joseph Country Club celebrated its 100 year anniversary. The organization of St. Joseph Country Club took place in 1898 at what once was the Corby home, which served as its clubhouse. There were fewer than 60 members at that time. Mr. L.M. Smith was the Club's first president. The first round of golf was played in 1899.
In 1903, the Club moved to the site now used by the Moila Country Club. It stayed at that location until 1911, when construction started on the present location. The original clubhouse built in 1911 burned to the ground in 1921. The present clubhouse was completed and opened in 1922.
In 1898, there were only two golfing country clubs in Chicago, six in New York, one in Columbus, and one in Kansas City. Even in those early days competition was important. Regular team matches were scheduled between St. Joseph Country Club and the Kansas City Country Club. The Trans-Mississippi, now one of the nation's most respected amateur golf tournaments, was a direct outgrowth of these matches. The association was formed following a match at St. Joseph Country Club in 1901. The first tournament was held in Kansas City the following year. The second was held in Omaha, the third in Des Moines, and some years later it came to St. Joseph Country Club. The Club continues to be the site of many USGA, Missouri Amateur and PGA Midwest Section events.
Current Amenities:
18 Hole Championship Golf Course
24-Fitness Center
80,000 Gallon Heated Pool
3-bay Golf Simulator
Grand Ballroom
Formal and Casual Dining
Full Service Bar