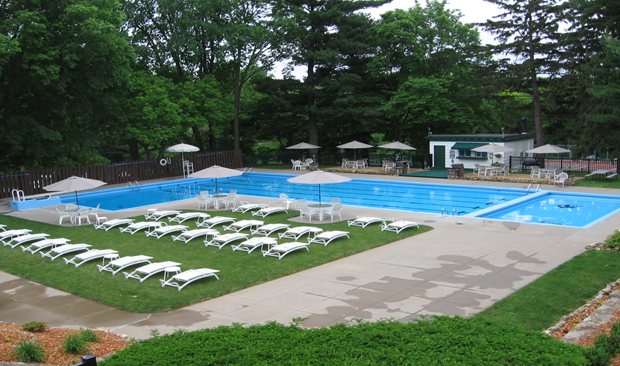 St. Joseph Country Club's 80,000 gallon heated pool with a low diving board, adjacent heated baby pool, and water fountain are available to members of the Club from Memorial Day weekend through Labor Day weekend.
Pool Memberships available start $79.99 a month. Please contact jennifer.vanourney@greatlifegolf.com
Pool Hours of Operation
Monday thru Saturday | 11:00 am to 7:00 pm
Sunday | 11:00 am - 5:00 pm
The club reserves the right to close the pool at 6:00 pm due to inactivity level. We will remain open after 7 pm when usage dictates.
Join us for Poolside Happy Hour Each Wednesday at 5 pm
The Pool is open through Labor Day Weekend
Food and beverage service provided by poolside attendants.
There is ample lounge and table seating by the pool to enjoy your meal.